The Friends of Connetquot is a nonprofit organization dedicated to the preservation, conservation and history of the 3,473-acre Connetquot River State Park Preserve. We work to help management protect a pristine environment and historic buildings and artifacts. We also support educational programs, fishing facilities and hiking and equestrian trails.
---
Upcoming Events/Announcements
2020 Connetquot Fall Fly Fishing Outing

Friday, October 9th, 2020

The Friends would like to invite all to enjoy a day of fly fishing and a tasty box lunch with beverage from the Snapper Inn. Dining will be alfresco this year together with social distancing when masks are not possible. Note: all park rules still apply.

Admission is $80 per person. The event is limited to 20 people, so please apply as soon as possible. We are sorry but there will be no refunds for cancellations.

Remember that space is limited, so plan accordingly. Reservations must be received by September 25th so lunches can be ordered.

Safari Scavenger Hunt

Saturday, October 10, 2020 - 10:00 a.m. (Rain date October 11th, 2020)

Stuffed animals will be hidden on the West Line and Blue Line Trail on the East Side of the river. Take photos with your phone and we will review them at the end of the ride. Ribbons and Prizes for Top Teams.

Raffle Baskets and 50/50 Raffle.

Winners posted at 2:00pm

Price: $25 per rider (Teams of 2-4)

Long Island's Vanished Heiress: The Unsolved Alice Parsons Kidnapping

Sunday, April 11, 2021 - 1:00 pm

Alice McDonell Parsons was the heir to a vast fortune among Long Island's wealthy elite when she was kidnapped from Long Meadow Farm in Stony Brook in 1937. The crime shocked the nation and was front-page news for several months. Former Suffolk County detective Steven C. Drielak reveals previously classified FBI documents and pieces together the mystery of the Alice Parsons kidnapping.

Where: Connetquot River State Park Preserve, Main Room

Registration for the lecture is free although seasonal parking rates apply.

Please visit the event page for more details and to reserve a seat

Connetquot: The Way it Was (Video)

Presented by Craig Kessler

Take a tour of Connetquot River State Park Preserve and the Sportsman's Club with Craig Kessler and learn about its rich history and the stories behind the preserve and those who have been a part of its legacy.

Video Tour of the Grist Mill Restoration

Presented by John Remmer

Thanks to a lot of hard work and generous donations, the Friends of Connetquot are proud to announce the restoration of the Nicoll Grist Mill. Watch as John Remmer takes you on a detailed tour of the Grist Mill and explains the restoration project.
Our partnership with Orvis Shop last September brought in over $900. This year's partnership is with Casting for Recovery. Please show your support by visiting our local Orvis Retail store during the month of September and making a donation of $10 or more. In return, you'll receive a $10 savings card good towards any full-price apparel purchase.
Casting For Recovery seeks to enhance the lives of breast cancer survivors by providing retreats designed to promote and support mental and physical healing. The founders are committed to socioeconomic and cultural diversity. Each two-and-a-half-day retreat is offered at no cost to participants.
Do you have a friend or family member you want to help get out on the water fishing with you? Or maybe you could use a refresher to get the dust off. Sign up for Orvis' online Fly-Fishing Instructional Series. Sign up on the Orvis Website.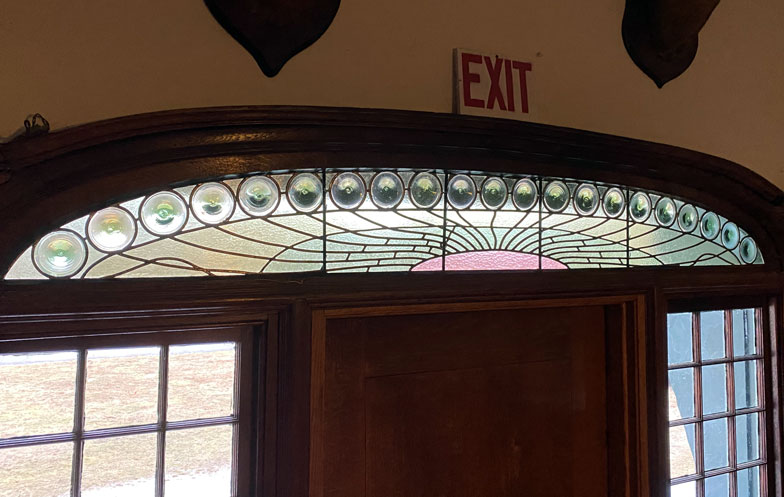 President's Letter, FOC Newsletter, Winter 2019-20
The President's Letter for Winter 2019-20 has been released:
Here are the highlights:
Our President would like to take this opportunity to extend her heartfelt greetings for the season and to acknowledge everyone for all their energy throughout the year.
Membership dues have increased as of January 1, 2020
We have many plans to improve the Preserve and new ideas for exciting things to do when you visit.
Our Nicoll Grist Mill has been completely refurbished and is open for tours, as is our historic Hatchery where trout fishing is a year-round proposition.
Inside the former South Side Sportsmen's Club, procedures are in place to make history more exciting for visitors, and new lectures and programs are being planned.
Please visit the President's Letter page to read the full letter.
OnCell Audio Walking Tour!
Did you know you can take a walking audio tour of Connetquot River State Park Preserve using your own cell phone? Thanks to OnCell and the Friends of Connetquot, you can learn about the history behind the landmarks of the park such as Mile Marker "50", the various bridges along the trails, the Ice House, Hatchery and more! Plus, you can find out what to look for as you walk the trails of the park. It's a whole new way to see Connetquot even if you've been here hundreds of times.
Simply download the map here or get one at the entrance booth as you come in to the park. Call 631-703-3313 to begin the tour and look for the markers along the trail. Enter the number on the marker and you'll be treated to a short summary of what you're looking at and what to look for.