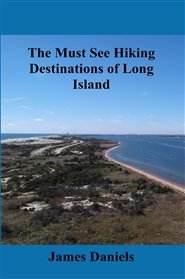 Take a hike! Get outside and explore the Long Island Pine Barrens' deepest secrets and more! James Daniels, author of The Must See Hiking Destinations of Long Island, and Westhampton High School Sophomore, will present a power point of only the best hikes on Long Island; such as the globally rare dwarf pines of Westhampton, the hoodoos of Montauk, and the 100-foot tall white pines of Prosser Pines County Park. The presentation will be complete with pictures, maps, and the best hiking information available. Books will be on hand for purchasing and signing.
James will lead an optional hike [approximately 3 miles roundtrip to the hatchery and back] at the completion of the lecture.
Date/Time: Saturday, September 21, 2019 - 1:00 p.m.
Registration for the lecture and hike are free although seasonal parking rates apply.
Questions? Contact Janet Soley at janetmariesoley@gmail.com
Register with the form below